Trout Fishing
Just to make sure that people know that we will be moving to a new shop on November 1st. We will be having our grand opeening on November 14. Our new address will be
The Fly Stop
9275 Trade Place
Suite E
San Diego, Ca. 92126
With the new larger location we will be able carry fly tying materials, vices and tools. It not going to be just a few items. We will be trying to have one of the best fly tying sections in San Diego. For now it will be mainly in store but will also be adding fly tying section to our online store as well. we will be carrying
And much more.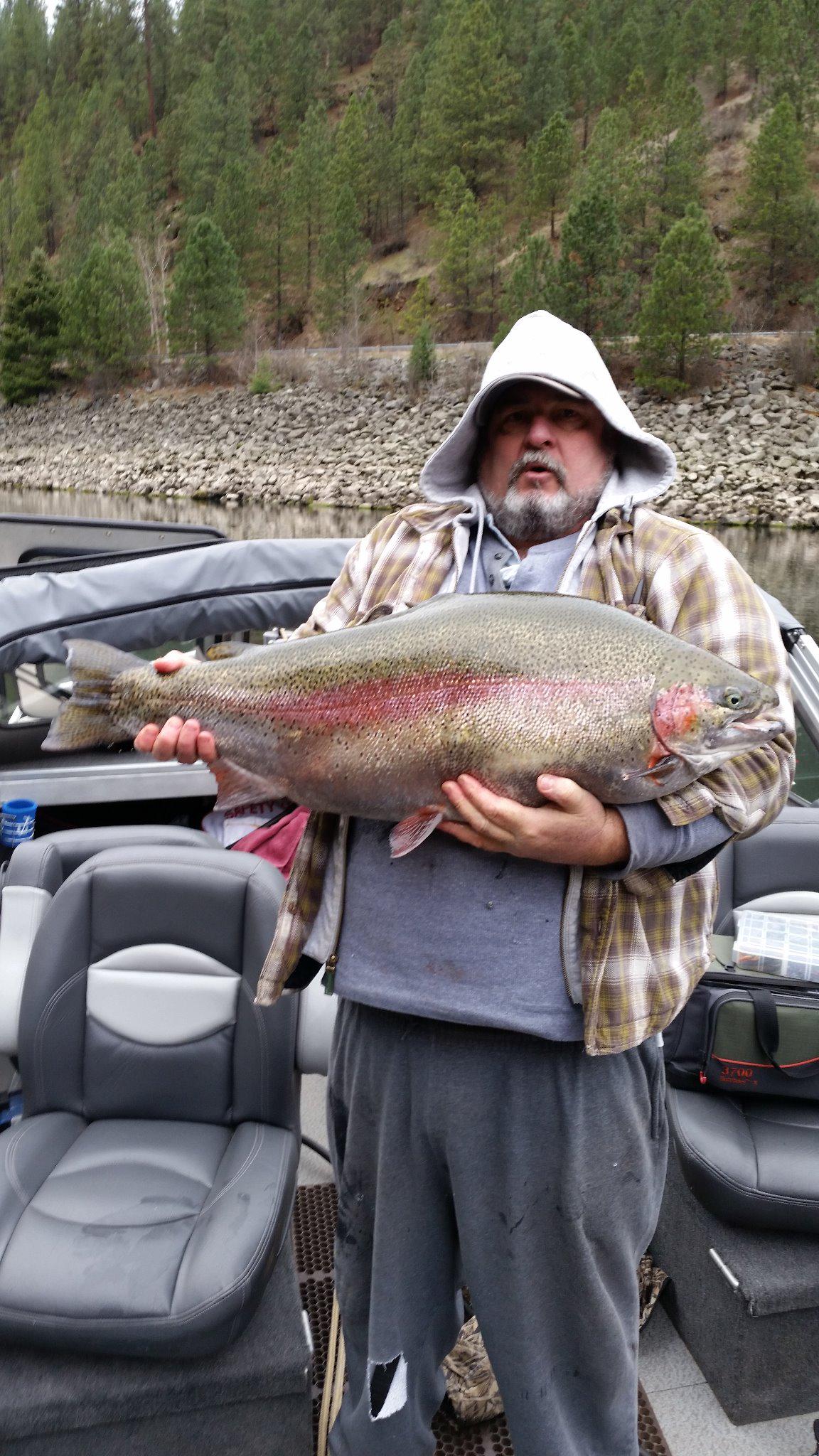 WOW! Now that is a fish of a lifetime...although did any one tell this guy to change his pants before he got a photo that will likely be the most epic of his life? That, he would probably be seen by millions of people for the next 20 years sporting a blown out pair of sweats? #fishingpants #patchthehole #5minoffame I don't know about you but my wife would kill me. I hear my mother in the background saying...but what if the President comes to dinner. Okay so this guys out fishing and now we are being the fashion police but comon', a warm flannel and a crop button goes a long way in your moment of fame. While he isn't going to hold the official record because there was no official weighin we are going to be toasting to you tonight Larry. You landed a monster fish and had the sportsmanship to let it go...kudos! Thats why we are giving you the first ever @sportsmanaward award from us here at The Fly Stop.
We will be doing a monthly shout out to the greatest, the most admirable, and the most despicable stories people and stories from the outdoors. So if you have a vote for someone you think should qualify- tweet, facebook, or instagram us, and if you are ever so lucky you too may be given an official LARRY(trophy image to come....get on that design guys.)


I was going head off to Phoenix last week for a family reunion. The sudden rain

storms and flooding made us hold off for a few days so family could get their

houses in order. Since we had a few days before we would leave I proposed to

my wife we head up to Mammoth on our way to Phoenix. I said "It's on the

way", well it really isn't but it sounded good. I got the nod of approval and we

were off, two days of fishing Crowley. A storm ripped through Mammoth and left

cold temps and snow. We arrived Monday to cold weather but Tuesday and

Wednesday quickly warmed up. The plan was to do midging and pass on the

streamer fishing. To midge fish all you need is a 9' 5wt rod, 12'-14' of straight 5x,

and tie on two midges 10 inches apart with a split shot crimped between them

with an indicator to suspend them. Once you find the depth of water you want to

fish, clamp some hemostats to the bottom fly and lower it down into the water till

it hits the bottom, place your finger on the fly line where it touches the surface of

the water and place your indicator 6 inches to a foot below that mark.

The fishing was off a bit on Green Banks Tuesday and Wednesday so you really

had to work hard to find the fish, but your indicator would go under plenty of

times to keep the stripe off your back. Thursday was going to be a half day of

fishing then start the drive to Phoenix. The plan for Thursday was to fish 6 Bays in

the North Arm. The morning started off cold and clear but once the sun crested

over the Nevada mountains, it warmed up quick. The warm still weather was

perfect for the midges to start hatching. With a few casts to different depths the

magic number was 13 feet. Hang your midges in 13 feet of water, 6 inches to a

foot off the bottom and you were in the zone. Every 3-5 minutes your indicator

would disappear under the smooth glassy surface. This went on for…….. Well I

don't get to say this much, but we left them biting. All the fish caught were fat

chunky rainbow, even the smaller bows were thick footballs with big bellies. My

best fish was a fat 21" rainbow that went 4 pounds.

This has been one of the best seasons in 10 years. The fishing season will be

ending in a few weeks, so you still have a little time to get in on the great fishing.

If you have been in the shop you know I talk a ton about Crowley and that's

because it's one of my favorite places to fish in the Eastern Sierra's. When I bring

up Crowley in the shop I get the same response: "Crowley is a mud hole in the

desert". Well I'm ok with that, more big fat trout me!

About the Author:

Chuck Loudat works at "The Bird Rock Fly Shop" in La Jolla CA. He is the assistant

manager for the shop. When he's not fishing the Eastern Sierra's or tying flies you

will find him casting a fly rod in the San Diego Surf or fly fishing out of his kayak on

San Diego Bay.
There are many lakes, rivers, and streams to fish in the Eastern Sierra's, but because of the low water conditions, Lake Crowley is probably one of your best bets right now. Located 25 miles north of Bishop, Lake Crowley is a man reservoir used to supply water and power to the Los Angles area. Crowley may not have the beauty of the high mountain lakes in the area, but what it does have is fat hard fighting trout. With a huge population of chironimids (midges), the trout done freely on these aquatic insects and grow to healthy proportions. Even 12 inch fish look like over inflated footballs. If that's not enough to dine on, the lake is also home to the Sacramento perch. The perch spawn in late spring/summer and their fry hatch in late summer thru September. This is a good time to strip a perch fry imitation or a leech pattern for some arm straightening action. The fish at Crowley hit the streamer so hard that if your not holding on, they will take your fly rod right out of your hands. There have been a few anglers that have experienced this bitter sweet event. While stripping streamers is my favorite way to fish Crowley, midge fishing is certainly the most popular and productive method. Using a floating line, indicator, two midges, and a leader anywhere from 12 to 25 feet depending on the water depth. This method will keep you in the fish for some exciting battles. If you happen to hook a Crowley rainbow these fish love to jump and get some air. Nothing like a fat 20 plus inch bow catching some air, they sound like 2x4's slapping the water. Popular midges include red blood midge, zebra midge, tiger midge, and when the hatch starts switch to white or grey. If your looking for a change of pace and want a few fish for the table, hook a few perch. The perch will hit midges and streamers so no need to change your set-up. They get big in Crowley and a couple of deep fried perch fillets with some cold IPA's from Mammoth Brewing Company is a great way to end the day. Now that your armed with info head up to this jewel of the Eastern Sierra.